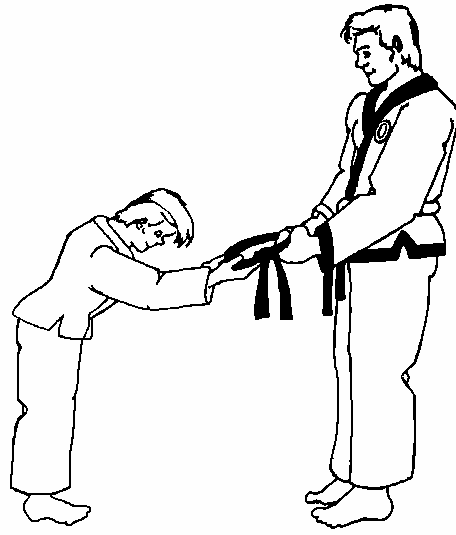 Traditional Korean Martial Arts
Welcome to
50 years experience!
Soo Bahk Do Moo Duk Kwan
aka:

Tang Soo Do Moo Duk Kwan
Martial Arts for the whole family!!!
MASTER DANIEL BANNARD IS CERTIFIED 8TH DEGREE
"There is only

one

Moo Duk Kwan!"
Welcome to the only certified Soo Bahk Do Moo Duk Kwan School in the Triangle Area!
Direct student of the late Founder KJN Hwang Kee,
and Present Grandmaster HC Hwang
​
MEMBER OF THE UNITED STATES SOO BAHK DO MOO DUK KWAN FEDERATION
PICTURES ARE PRECOVID
Get to know the Master Instructor
With over 50 years of training and teaching, Master Daniel Bannard is the only master instructor officially authorized to teach Tang Soo Do/Soo Bahk Do by the Founder of this art, Grand Master Hwang Kee in the triangle. currently holds an 8th degree.
Master Daniel Bannard inspires healthy living habits in all this students and encourages both young and wisened students alike.
If you're looking to get in shape or find a little balance in your life, Master Bannard would be happy to talk to
you about Soo Bahk Do and get you started in one of our beginners classes (or a more advanced class for qualified returning students).
Master Daniel Bannard has trained many students that have gone on to run their own studios, all fondly remembering the man the introduced them first to the art. When you start training in Soo Bahk Do, you are joining a world and experiencing something that will stick with you for the rest of your life.
Soo Bahk Do of Cary is the only certified Moo Duk Kwan studio in the Triangle. Certification issued by the United States Soo Bahk Do Moo Duk Kwan Federation.
Sa Bom Nim Daniel Bannard (Master Instructor)
Rank: 8TH Dan
Don Bon: 22521
Get to know our other instructors!
MR. AARON LANDO 3RD DEGREE
At some point in time I voiced my want to start practicing martial arts. My mom found the Soo Bahk Do of Cary and had me try it out. I fell in love instantly. On September 11th 2007 I officially began my training as a Soo Bahk Do martial artist. A little over a year later I got the privilege of meeting our Grand Master Kwan Ja Nim, H.C. Wang at a clinic down in Myrtle Beach. It was a moving moment for me. Being
taught personally by the Grand Master gave me the drive to become the best martial artists I can be. I even got my orange belt signed by him. Five years later on October 3rd 2012 I tested in front of four high ranking masters for my First degree black belt and successfully passed. That was when my experience with instructing martial art classes began. In July of 2014 I went and competed in the Soo Bahk Do Moo Duk Kwan Nationals and placed third three out of the four events that I participated in. On October 10th 2014 I tested for my second degree black belt and have continued training since. For the past four years I have gained experience and pure joy in teaching others an art that I find unique and powerful in not just the physical but also mental and character building aspects.
Rank: 3Dan
Dan Bon: 48258