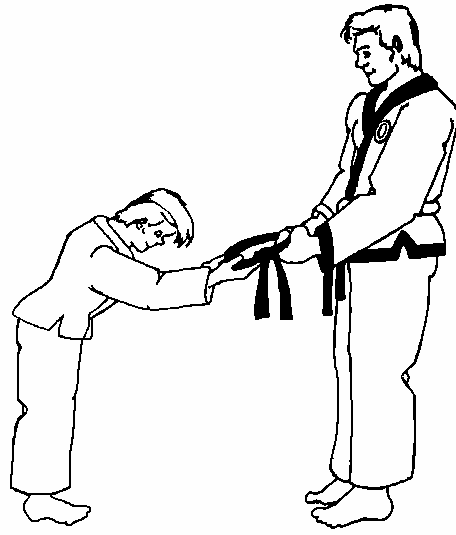 Traditional Korean Martial Arts
Welcome to
50 years experience!
Soo Bahk Do Moo Duk Kwan
aka:

Tang Soo Do Moo Duk Kwan
Martial Arts for the whole family!!!
MASTER DANIEL BANNARD IS CERTIFIED 8TH DEGREE
"There is only

one

Moo Duk Kwan!"
Welcome to the only certified Soo Bahk Do Moo Duk Kwan School in the Triangle Area!
Direct student of the late Founder KJN Hwang Kee,
and Present Grandmaster HC Hwang
​
MEMBER OF THE UNITED STATES SOO BAHK DO MOO DUK KWAN FEDERATION
PICTURES ARE PRECOVID
Class Pricing and Services
We at Soo Bahk Do of Cary have the policy of being straight forward, forth coming and honest about our pricing and services. Unlike other arts and schools, we disclose all costs upfront so there are no surprises or gimmicks. Our prices remain locked for the whole calendar year (Jan to Dec), and are subject to minimal adjustment if cost of living fluctuations would make it necessary. We strive to provide "Best In Class" training and teaching since 1971. We have an open door policy for parents, parents can stay during class, observe their children and we are available after class to answer any questions. We recognize each individual's strengths and weaknesses and work with them in an atmosphere of total respect, encouragement and discipline in accordance with MOO DO values and principles. We are the ONLY CERTIFIED SOO BAHK DO MOO DUK KWAN SCHOOL IN THE RALEIGH/TRIANGLE AREA! There are several imitators, but there is only one MOO DUK KWAN!
For further information, please do not hesitate to reach us via our contact form or by phone at 919-819-9160.
Cary Soo Bahk Do Pricing for 2016
Kickstarter Program Promotion: (for all new students)
​
FIRST THREE MONTHS 85$/MONTH
6 month commitment, $90 down + 6 installments of $85 = $600.00
Paid In Full Option: $500.00 with a 30 day money back guarantee
6 Month Student Commitment: (after initial Kickstarter promotion)
- No Price Increase Guarantee! -
2 classes a week = $95 a month (6 month paid in full - 15% = $484.50)
​
12 Month Student Commitment: (after initial Kickstarter promotion)
- No Price Increase Guarantee! -
2 classes a week = $95 a month (12 month paid in full - 25% = $855)
​
Family and Friends Package:
(Can be used as friends/family combination up to five people total, per package)
For family/friends of three or more = $245.00 (total) a month for unlimited classes
First child is $95, Second child is $85, Third child is $65, the rest of the family is free
One Time Registration Fee:
$75
(If you sign up for Kickstarter Program same day, we will waive the registration Fee)
Testing Fees:
$35 due day of the test
(Must be a member of the US Soo Bahk Do Federation in order to test for any rank)
NOTE: For your first official rank test, there is no testing fee and you do not need to be set up with the federation, all other rank test fees and federation membership do apply!
Private Lessons:
Available upon request
(Must be actively enrolled with Cary Soo Bahk Do and a member of the US Soo Bahk Do Federation)
(Please contact a Cary Soo Bahk Do Represenitive for more details)
Military and ARRP Discount:
12% discount off of any of our student and family/friends packages
Uniforms, Mouth Guard, Patches and Sparing Equipment:
Uniforms: Range from $25 - $40 depending on age and size
Trim and Dan Uniforms: (Ask studio representative for details)
Mouth Guards and Sparring Pads: (Ask studio representative for details)
Patches: $20.00 for set of three