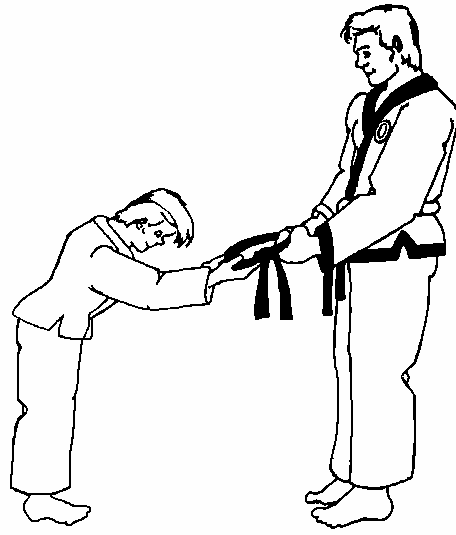 Traditional Korean Martial Arts
Welcome to
50 years experience!
Soo Bahk Do Moo Duk Kwan
aka:

Tang Soo Do Moo Duk Kwan
Martial Arts for the whole family!!!
MASTER DANIEL BANNARD IS CERTIFIED 8TH DEGREE
"There is only

one

Moo Duk Kwan!"
Welcome to the only certified Soo Bahk Do Moo Duk Kwan School in the Triangle Area!
Direct student of the late Founder KJN Hwang Kee,
and Present Grandmaster HC Hwang
​
MEMBER OF THE UNITED STATES SOO BAHK DO MOO DUK KWAN FEDERATION
PICTURES ARE PRECOVID
Translated literally, Moo Duk Kwan means "Institute of Martial Virtue". It is the scientific use of the body in methods of self-defense, combined with a strict philosophy guiding the practitioner towards discovering their full potential. Soo Bahk Do forges a body towards gaining ultimate use of its faculties through intensive physical and mental training.
It is the art of self-defense and philosophy that's secrets cannot be bought at any price other than serious and rigorous training. It is an art tempered on the lawns of Buddhist monasteries, against the steel of wandering bandits and on the fields of combat. Its history is a long and honorable one and you are now part of it.
A Message from Master Daniel Bannard:
If you would like to join a class, please call us first! It is important to first place you in the appropriate class for your skill level. Thanks!
WE ARE OPEN
FOR CLASSES
CLASSES ARE TWICE A WEEK
TUES. 7PM-8PM
THURS EVE. 7 PM-8P
CLICK ON CLASSES FOR DETAILS
( located Inside Hope Community Church Apex Campus room #14)
2080 E Williams street
Apex
919- 819-9160
leave a message
please do not call Hope Community Church directly. We are not affiliated or endorsed, we simply rent space.
​
​
​
Many styles teach effective self-defense and fighting principles but Soo Bahk Do offers much more than just that. Learning fighting techniques without a strong philosophy is to burden society with more dangerous people.
We use Soo Bahk Do to realize our full potential and emphasize "Virtue in action". Demonstrating courage, discipline, confidence and humility through our sincere efforts in training and our behavior towards others. You won't just hear our philosophy, you'll see it in action. This is what makes Soo Bahk Do very different.
THERE IS ONLY ONE MOO DUK KWAN !
Master Daniel Bannard
(8th Degree Black Belt)
Over 50 years of training and teaching experience.
>>Soo Bahk Do Certified Master Instructor<<
CARY MARTIAL ARTS, LLC. Located Inside
HOPE COMMUNITY CHURCH (APEX CAMPUS) room #14 2080 E Williams St, Apex, NC 27539
Please do not call Hope Community Church directly, we only rent space there.
Phone: (919) 819-9160 Leave a message.
​
Dr. Bannard takes calls for CARY MARTIAL ARTS, LLC.
>>Certified Studio<<